Latest News
World Diabetes Day on 14 November is seeing to raise awareness about the disease to help people prevent, spot and manage it more successfully. The link between diabetes and eye health is profound: blurred and variable vision can be one of the first signs of diabetes, and diabetes is one of the leading causes of blindness.
The impact of diabetes on eye sight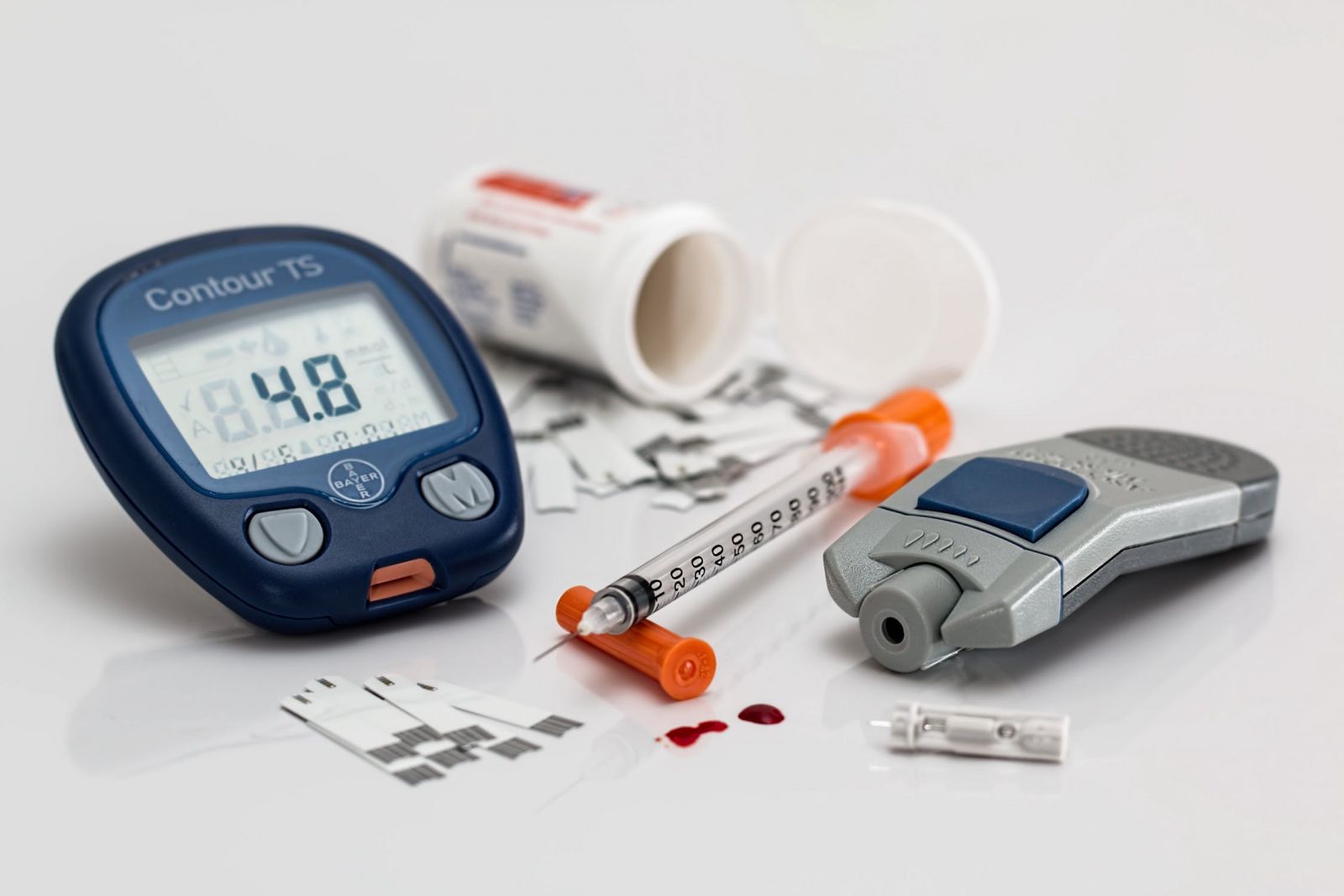 Diabetes can cause diabetic retinopathy, an eye disease in which the blood vessels in the eye are damaged by high blood sugar levels and high blood pressure. The damaged blood vessels may become leaky; which means the blood flow to the important cells in the retina is interfered with. if left untreated, this will damage your eye sight.
The types of retinopathy
There are different stages of Diabetic retinopathy:
Background retinopathy – also called early stage, stage one or R1. At this point, your eyesight won't be affected but you need to take action to prevent it getting worse.
Non-proliferative retinopathy – also early stage, stage two or R2. The damage is more serious and you will need more regular eye screening to keep on top of any changes.
Proliferative retinopathy – stage three or R3. This presents with the growth of new blood vessels which grow to replenish the eyes with oxygen but since they grow so quickly, they themselves are very leaky and cause further complications. This present a high risk of losing your eye sight, so it is important that people with R3 are offered treatment.
Maculopathy – sometimes called M0 or M1, this occurs when fluid begins to build-up in the most sensitive part of the retina which ultimately affects your eyesight. This can happy in conjunction with Background, Pre-proliferative or Proliferative retinopathy. It is a different type of retinopathy affecting the middle of the eye; it can mean that you can no longer read or even drive. Our OCT Retinal Scan is invaluable in detecting maculopathy; fluid inside the retina is difficult to see, but as the three-dimensional scans go right through the retina, we can see fluid quicker and easier and are able to quantify it as it worsens or improves.
Cataracts and glaucoma
People with diabetes are also at higher risk of developing both cataracts (and glaucoma); the problems are again caused by high blood sugar levels. Cataracts cause your eye to become cloudy. Glaucoma leads to damage to the retinal nerves which pass through the retina at the optic nerve, which connects the eye to the brain, which can lead to loss of vision; this happens due to poor circulatory supply to these vital retinal cells. Although glaucoma can't be cured, if diagnosed early, we can try to control the speed at which it will ultimately affect your vision.
Picking up the early warning signs
Early detection of retinopathy and glaucoma can mean the difference between saving or losing your eyesight. With the right eye-health screening, we can also pick up the early warning signs of diabetes, before you are even aware that you may have the condition, which can help you make the lifestyle changes necessary to manage or even reverse the disease.
That's why at Kings Hill Opticians we invest in state-of-the-art diagnostic equipment, so we can identify any changes in your eye health as early as possible.
4D OCT Retinal Scan provides retinal screening modules to detect early changes in the optic nerve for glaucoma screening. The 4D element is that we take scans over time, enabling us to spot any changes in your eye health, which can be crucial for detecting conditions early.
Our retinal fundus photography produces the highest-quality optical images available, providing vital information about the blood vessels at the back of your eye, enabling us to detect diabetes and other diseases that can affect our normal blood circulation, like high blood pressure and cholesterol.
We use state-of-the-art equipment to assess your field of vision; glaucoma affects peripheral vision first, so identifying any changes in what you can see out of the corner of your eye accurately and early is vital to stop the disease progressing.
The importance of regular eye health screening
The link between diabetes and eyesight is such that everyone with diabetes over the age of 12 is entitled to an NHS eye screening (or retinal screening) once a year. It's really important that you don't miss this as any changes in your eye sight can be picked up early to make sure you get the right treatment.
Even if you don't have diabetes, regular eye checks can help detect any changes in your eye health that could indicate an underlying serious condition, such as diabetes, so we recommend everyone has an eye test every two years, regardless of whether or not you notice any changes in your eyesight yourself.
Managing diabetes to minimise the impact on your eye health
Managing your blood sugar levels will reduce the risk of diabetic complications with your eye sight. High blood pressure and high cholesterol (fat in your blood) also increase the chances of diabetic complications, so it's important to keep on top of them. Diabetes UK has lots of advice on how to manage your diabetes so you enjoy the best possible health, including your eye health.
It is possible to live well with diabetes, but you need to take extra care of your health, espcially your eye health.
To book a state-of-the-art eye test call 01732 875544
Kings Hill Opticians provide expert eye tests, eye care, glasses, lenses, spectacles and contact lenses
for patients in Kent and Sussex,
including Kings Hill, West Malling, Maidstone, Sevenoaks, Tonbridge, Tunbridge Wells and Paddock Wood.