Latest News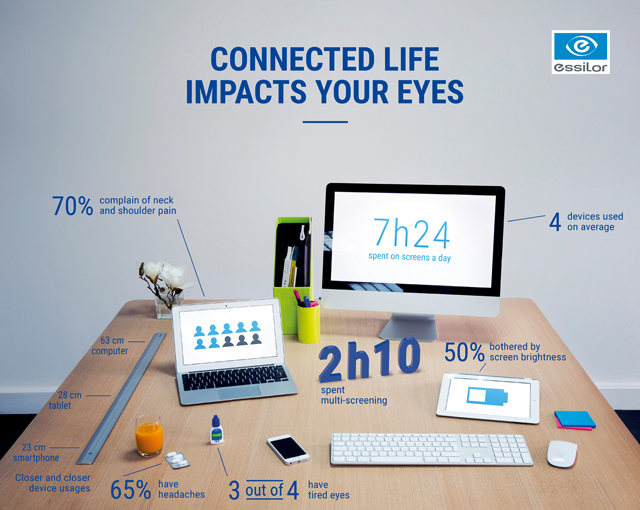 BE ONE OF THE FIRST TO EXPERIENCE EYEZEN, MODERN LENSES FOR A DIGITAL AGE

Exclusive to 50 practices until April 2016

Smartphones, tablets, computers and TVs are now an indispensable part of our lives. We use digital devices to socialise, learn, work, play, relax and see the world. However these digital devices are more and more demanding on our eyes.
Our eyes have to focus more intensively to adjust to variable distances between devices and increasingly smaller and pixelated characters displayed by screens. They also have to endure screen glare and are exposed to harmful blue-violet light.

In front of screens our eyes never stop working. they can feel tired, dry or itchy and we can suffer shoulder and neck pain. Give them some rest.

Discover the new relaxing lenses designed for your screen usage
Eyezen focus reduces eyestrain and improves small character readability. Light scan reduces glare, improves contrast and helps prevent premature aging of your eyes.

All Eyezen lenses come with Crizal Prevencia

CALL NOW TO MAKE AN APPOINTMENT ON 01732 875544