Latest News
A great grandfather from Kent says he is eternally grateful to an optician who prevented him from having a major stroke. Graham Butteriss, from Tonbridge, was fast tracked by our Optometrist Linzi Bacon when she realised there was a potentially serious cause to his intermittent blurred vision. Scans revealed a 70-80% blockage in an artery in his neck – and he was told he was lucky he had not already had a major stroke.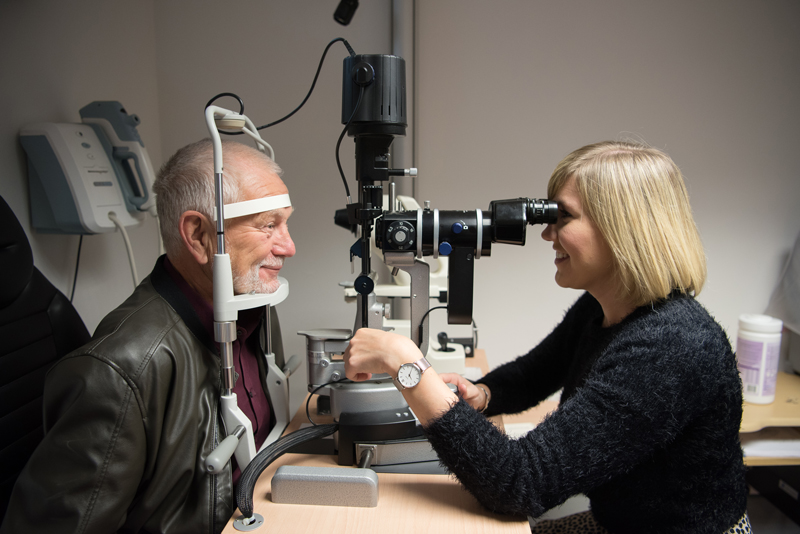 Graham Butteriss and Linzi Bacon
71-year-old Mr Butteriss, who has six children, five stepchildren, 22 grandchildren and six great grandchildren, was told by his doctor to see an optician in August when his right eye became blurry whenever he bent down or lifted anything heavy. Within less than a week of going to the opticians he had undergone scans revealing that he had probably already had two minor strokes and was waiting for emergency surgery to clear the blockage on his artery.
'I am eternally grateful to Linzi Bacon for detecting something was not right in my eye and definitely saving me from a major stroke,' commented the part-time caretaker, who lives in Cardinal Close. 'When the consultants saw the extent of the blockage on my artery, they were amazed I hadn't already had a serious stroke. I am very lucky to be here – and very lucky that Linzi picked up the warning signs and rushed me through the system.'
Senior Optometrist Linzi Bacon spent several years working in high-street outlets before joining the Kings Hill Opticians family. 'The eyes give a real window into general health, so a major part of our training is understanding the underlying complications that can manifest in changes in vision and eye health,' she explained. 'Although Mr Butteriss has regular eye checks because of a family history of glaucoma, I knew when I examined him that there was something serious that needed investigating straight away, and am delighted that my colleagues in the hospitals were able to act so quickly to investigate and solve the problem, so that Mr Butteriss is no longer in immediate risk of a major stroke.'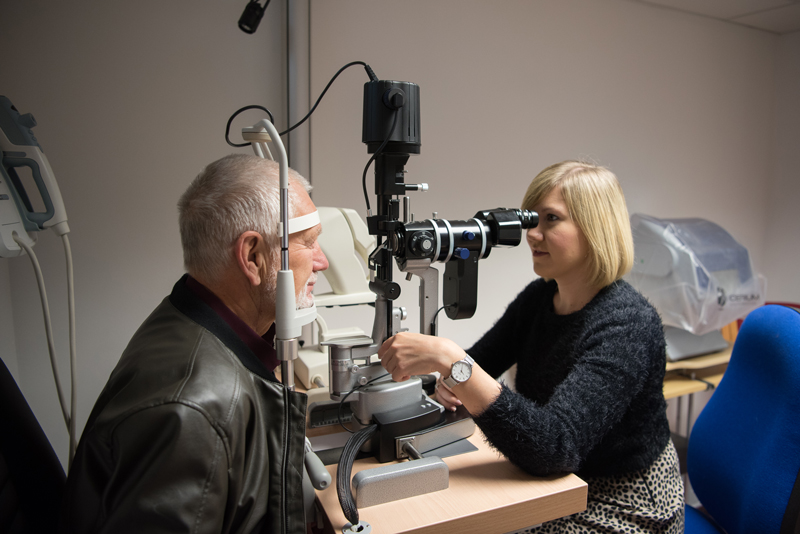 The blockage was removed by vascular surgeon Waleed Edrees at Medway Maritime Hospital just 10 days after Mr Butteriss visited Linzi. 'This was a very severe blockage in the main artery that supplies the brain and was potentially very dangerous. Mr Butteriss is very lucky that the optician who examined his eyes identified this and made an urgent referral for him to the vascular unit. Blockage in the main artery that supplies the brain is one of the leading causes of stroke. Careful examination of the eye can identify changes that indicate blockage in the main artery that supplies the brain leading to further investigations and surgery to prevent stroke.'
'I never go to the doctor for anything at all, and would probably have put the blurred vision down to old age, if I hadn't felt a bit of pressure in my eye and thought I ought to get it checked out as my nephew was born blind from glaucoma and both my brother and sister now have it,' said Mr Butteriss. 'I also had two instances in the previous three weeks in which my left leg had gone completely lame, and I had put those down to old age as well. But it turns out they were probably minor strokes and it was all related.'
The 71-year-old, who works part-time as a caretaker at Zoe Evans Childcare in Holborough near Snodland, was left with a scar from his ear to the top of his neck following the surgery to remove the blockage, but says this is a small price to pay. 'Even though the scar is seven inches long, it's almost completely gone now, and I am gradually getting back to normal,' he commented. 'I was talking to a chap shortly after the operation whose best friend had just died of a stroke in his 30s. It brings it all home – and make me realise how lucky I am that Linzi acted so quickly.

PHOTO CREDIT: Emily Brown Photography
As seen on South East News on Saturday Evening,....