Latest News
Alcohol Awareness Week, running between the 19 and 25 November, aims to encourage people to change their relationships with drink. We all know that drinking too much can have serious consequences on your health – but did you know that it can also impact your eye health? The good news is that the odd glass of your favourite wine over dinner or occasional cocktails with friends won't have any lasting consequences, but too much alcohol too often can cause permanent eye damage. Here's what you need to know about the demon drink and how it affects your eyes.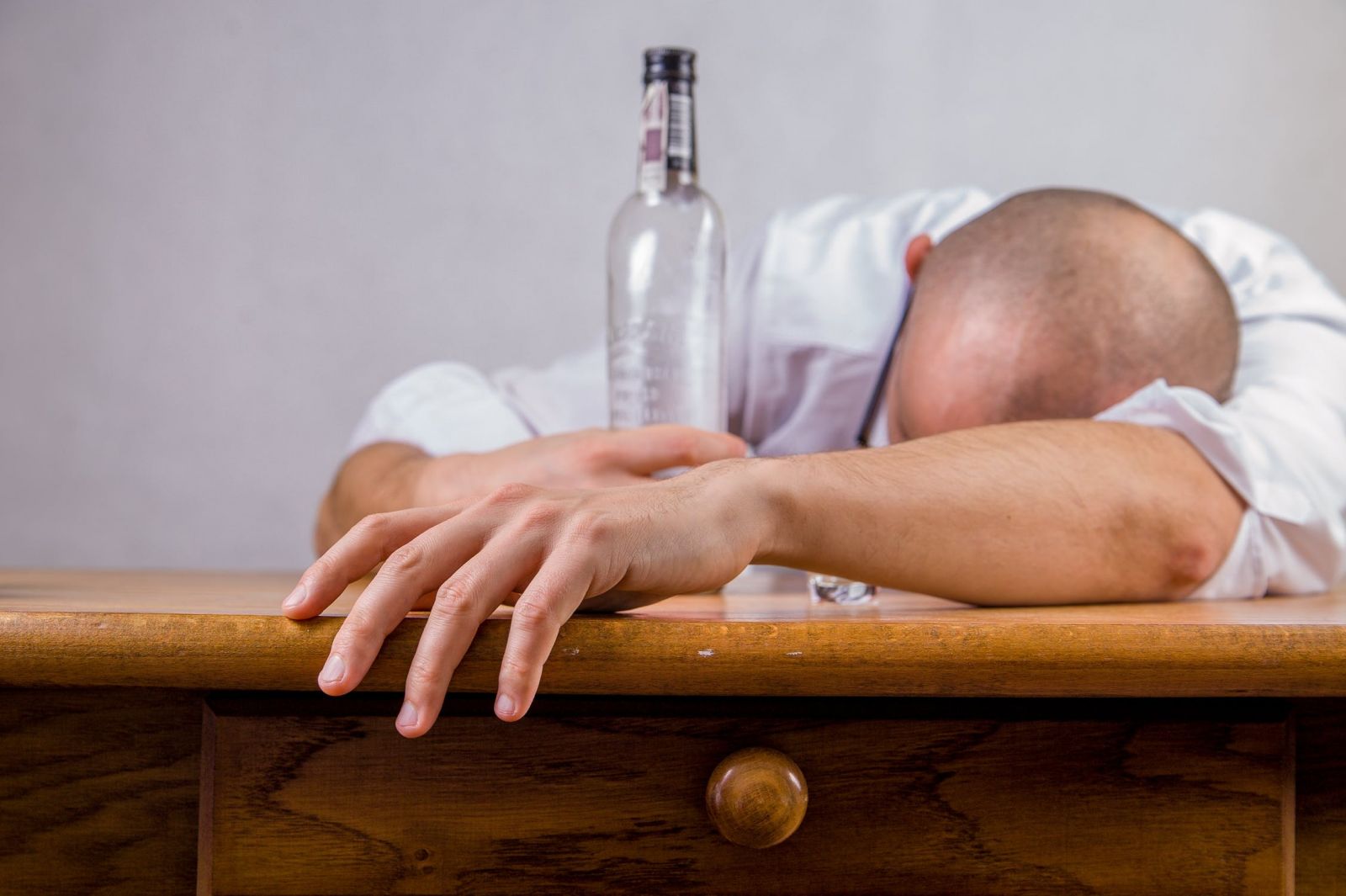 Short-term consequences of alcohol on your eye health
We all know that a heavy night of drink causes blurred vision - or even seeing double. That's because alcohol slows the rate at which communication passes between your brain and muscles; among the muscles affected are those in your eye, with poor muscle co-ordination leading to distorted vision.
Alcohol also makes your pupils react slower; they contract and dilate much slower than normal in response to changes in light. This makes it harder for you to detect contrasts in colours and shades, and even the difference between light and dark. This is one of the reasons why drink and playing sport or driving don't mix well.
Other immediate effects of alcohol can be:
migraines and sensitivity to light
swollen blood vessels causing bloodshot eyes
twitching eyelids (called myokymia)
dry eyes
damage to the surface of the eye
Long-term consequences of alcohol on your eye health
Although you may have bleary, bloodshot eyes after your office Christmas party, our bodies are clever and will soon reverse the effects of the occasional heavy night. What they find much harder to deal with is a relentless onslaught, or even persistent drinking – the odd glass of wine with dinner that develops into a habit of half a bottle a night.
Sustained alcohol drinking has been shown to cause the following effects on eye health:
Muscle weakness: Alcohol not only weakens the muscles of the yes, it can cause permanent damage to the optic nerve, which sends signals about what we see to the brain. This therefore amounts to permanent damage to our vision.
Involuntary rapid eye movement: Another consequence of the muscle damage caused by drink.
Bloodshot eyes: If you drink regularly or heavily you may have more than the occasional red eyes in the morning. If you don't give the blood vessels in your eyes a chance to recover, you could end up with permanently bloodshot eyes.
Cataracts: Heavy and persistent drinkers have an increased chance of cataracts, cloudy patches across the eye which reduce vision.
Age-related Macular Degeneration (AMD): People who drink a lot are more likely to suffer damage to the retina, leading to loss of vision in the centre of the eye.
Damage due to vitamin deficiencies: Liver damage (a common side effect of sustained drinking) makes it harder for the body to absorb vitamins. A lack of Vitamin B1 can cause eye muscle weakness or paralysis. Too little Vitamin A can lead to difficulties seeing at night, thinning of the cornea, dry eyes and damage to the retina.
Damage to the optic nerve: Also called optic neuropathy, this can cause a range of symptoms, including pain, loss of vision, loss of field of vision, flashing lights and colours becoming washed out.
Toxic amblyopia: This is damage to the optic nerve caused by toxic reactions. A number of factors can lead to this, but an established cause is tobacco-alcohol amblyopia. It can restrict both your field of vision and central vision.
Looking after your eyes
The list of potential consequences for your eye health of sustained drinking makes for scary reading. But the good news is that changing your relationship with alcohol will often give your body the respite it needs to repair the damage. Talk to your GP about local support available to help you reduce your alcohol intake, check out the advice offered by Alcohol Concern or have a look at the helpful tips published by alcohol recovery charity Don't Bottle It Up. A quality eye test with state-of-the-art equipment will give you an accurate diagnosis of the state of your eye health, and enable you to access any necessary treatment to protect your vision.
You only have one pair of eyes! The damage caused by excessive alcohol may not be immediately obvious, but over time can have serious consequences. Alcohol Awareness Week is a good time to rethink your relationship with alcohol, to improve your overall health, your eye health and your quality of life.
To book your state-of-the-art eye test call 01732 875544
Kings Hill Opticians provide expert eye tests, eye care, glasses, lenses, spectacles and contact lenses
for patients in Kent and Sussex,
including Kings Hill, West Malling, Maidstone, Sevenoaks, Tonbridge, Tunbridge Wells and Paddock Wood.