Latest News
A Kent businessman says he owes his life to Kings Hill Opticians, who spotted the early signs of an extremely rare tumour – after he was given the all clear by another optician.
31-year-old property developer Tim Vince, from Maidstone, has spent six months recovering from complications resulting from having a large, two-in-a-million craniopharyngioma tumour removed, but he says he may not be alive if Satvinder Shoker, who runs Kings Hill Opticians, hadn't spotted the early warning signs.
Please click here to listen to the BBC Interview (Please note this link will expire on the 11/10/18 at 6pm)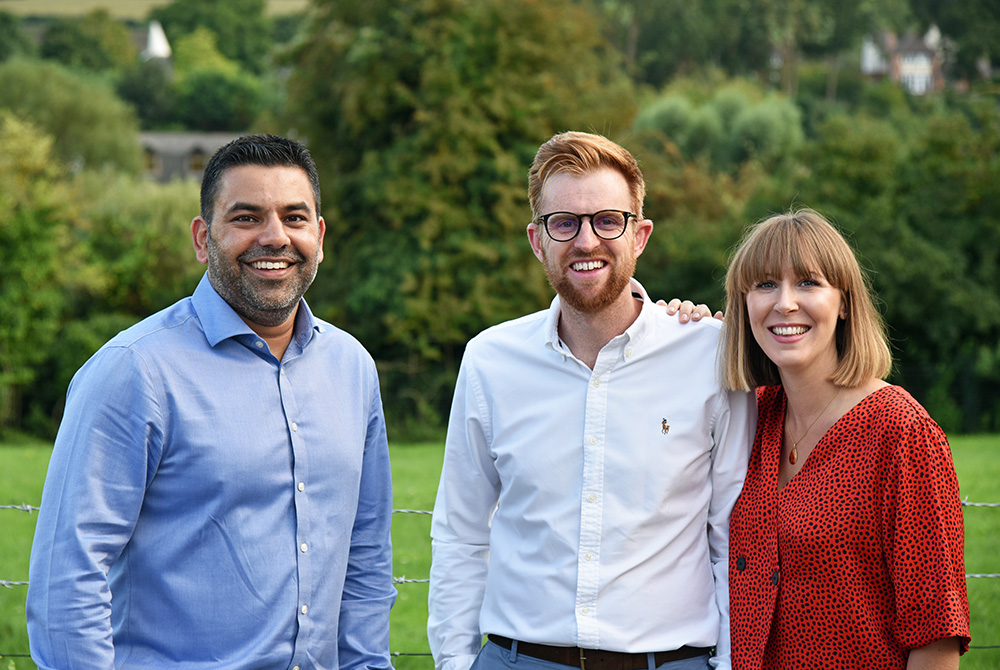 Lucky to be alive
'Sat Shoker saved my life,' said Mr Vince. 'If he hadn't seen that something was wrong and made me an urgent referral to the hospital, and if the tumour hadn't been diagnosed or if I had just been fobbed off like I was when I first went for an eye test at a high-street chain because my vision wasn't right, who knows what could have happened. If Mr Shoker hadn't got me in the system so quickly, I could have lost my eyesight, or I could have died. Even though my tumour was benign, when it's in the brain it doesn't have anywhere to expand into, so the consequences are serious.'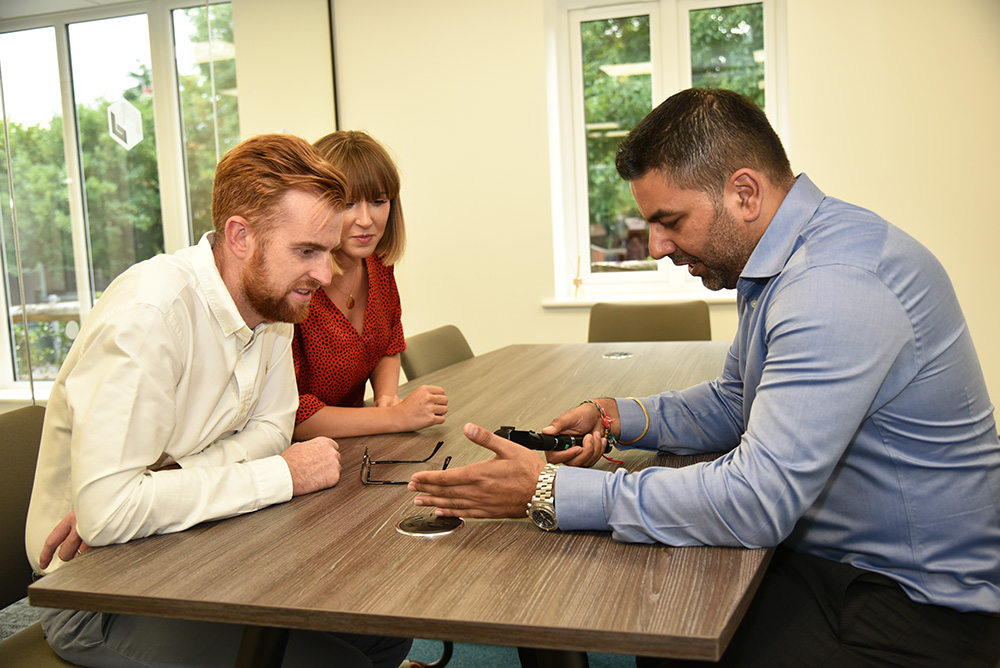 His wife, 33-year-old Sarah, who had to give up work to look after her husband, agrees he is lucky to be alive: 'Sat Shoker has completely saved Tim's life by getting him straight into the system. If it wasn't for him, Tim may not be here. The last few months have been horrendous. But we are through the worst of it now and out the other side – but this is life-changing for us both because of the pituitary condition Tim is now left with.'
Two in a million tumour
The seven-hour operation to remove the tumour was carried out by consultant neurosurgeon Nicholas Thomas of King's Hospital, London, who confirms how lucky Mr Vince has been: 'A craniopharyngioma is a rare tumour. It often occurs in children but there is a peak incidence also in adults. It has a prevalence of about two cases per one million.
'Patients do often present with visual symptoms and it was astute of the optician to detect the changes. The earlier that a patient presents for a definitive treatment of the tumour, the more chance there is of ensuring that vision is preserved.'
Fast-track referral
Mr Vince first went to a high-street optician last October; they called him back for a second test, but concluded
there was nothing wrong and gave him a prescription for glasses. However, when these made no difference to his sight, his wife urged him to go to local independent opticians, Kings Hill Opticians. When the founder and director, Satvinder Shoker, saw Mr Vince's test results, he immediately fast-tracked his hospital referral.
'These tumours are very rare – I have only seen two in my career, even as the head of Maidstone Hospital opticians' department for 15 years. The warning signs were there – that's why I made sure Mr Vince was fast-tracked through the referral process to the hospital – but you have to know what you're looking for and look beyond the headline results of simple eye tests,' explained Mr Shoker.
'This means having enough time with each patient and the right equipment. To identify problems like Mr Vince's tumour early often means investing in time, experience and industry-leading diagnostic equipment, but I've seen the consequences when conditions like this aren't detected early, so I believe in making the investments, so we can be confident we can deliver the best possible eye health for our patients.'
Additional complications
The complications Mr Vince has suffered since having the tumour removed have included serious hormonal imbalances, as a result of his pituitary gland being damaged in the operation (a known complication), pneumonia and an infection in the lining of his nose, which meant he couldn't taste or smell anything.
As a self-employed businessman, Mr Vince has had to keep running his business, Penenden Heath Developments Limited, which employs 10 people in East Farleigh throughout the six months of complications since the operation on 18 February: 'I run my own business, so I didn't have a choice but to keep on working during all of this – I was trying to run my business from hospital!
'I was in hospital for two weeks following the operation while they tried to sort out my hormones. Two weeks later I ended back in because I couldn't balance properly and had slurred ; this as terrifying as it was so hard to get to the bottom of this and what was going on. I was in for another fortnight while they adjusted the cocktail of hormones. And then I was back in for another two and a half weeks with pneumonia. Then, when I finally came out of hospital for good at the end of April, I got an infection in my nose – a one in a hundred complication from the operation to remove the tumour. This is still ongoing, and the antibiotics are never ending.'
Sarah says it has taken months to get back to normal and feel as though they can begin to get on with their lives again: 'Everything should have been fairly straight forward, but every complication it was possible to have, Tim got, so it's been months to get to a point where we can look forward again. It feels like Tim is nearly back to how he was before.'
Missed warning signs
But she is still cross that the warning signs weren't picked up in her husband's first eye test: 'I can't believe that the other opticians didn't pick up the warning signs at the start. They asked Tim to come back for a second test, so they must have had some sense that things weren't quite right. If they are both opticians, they should see the same thing, so why didn't the original optician who tested Tim's eyes pick it up in the first place?
'I had advised Tim to go to Kings Hill Opticians in the first place, but he had got an offer for a cheap eye test from a high-street chain, so that's why he went there. Fortunately, he did decide to get a second opinion from Kings Hill Opticians when the glasses he was prescribed by the first opticians didn't make any difference. Without Kings Hill Opticians and Sat Shoker, he might not be here today.'
Tim agrees that he won't be looking for cheap eyecare solutions again: 'I recommend Kings Hill Opticians now to everyone. Everyone wants to pay a tenner for an eye test, but you have to look at the bigger picture.'
Please click here to listen to the BBC Interview (Please note this link will expire on the 11/10/18 at 6pm)