Latest News
If you're planning on hitting the slopes this winter, it is important to look after your eyes. Ultra violet light can be more powerful on the ski slopes because of the snow's reflectiveness, so it's vital that you prepare properly and get the right protection. Our expert opticians explain the dangers high levels of exposure can cause, and what you need to do to look after your eyes.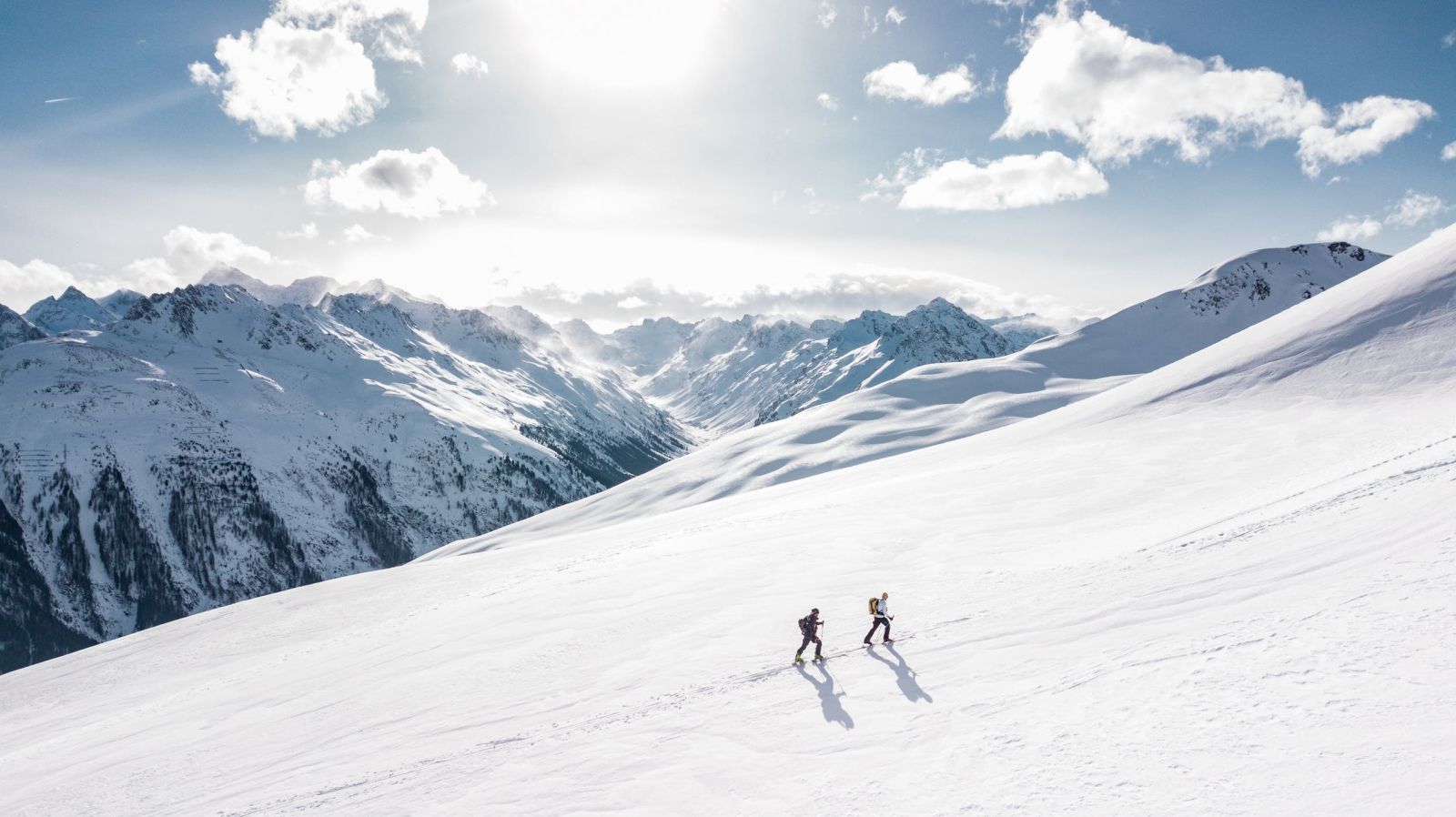 How can skiing damage your eye health?
Skiers and snowboarders should take particular care of their eyes during the winter because of the reflective effects of snow and ice. Contrary to popular belief, the sun still emits UV light even in the winter, which can cause lots of damage to your eyes. Snow and ice can reflect up to 80% of light compared to normal ground. This means that not only do your eyes need protecting from the sun, but also from the ground below.
We are naturally adapted to have our eyes shielded from too much light: our brow ridge, eyebrows and eyelashes provide a natural shield; our extremely useful eyelids can close when the sun gets too bright; our squinting reflex minimises the sun's penetration into our eyes; and our pupils constrict as the light gets brighter. However, all these adaptations are of limited use when it comes to damage from UV light. UV light is a type of light that penetrates through the earth's atmosphere but is invisible to humans – and so can still cause damage on a dim day because it is able to penetrate clouds.
What problems can UV rays cause?
Dry eye – Dry eye symptoms may appear while on the slopes; the dry, windy air can worsen your symptoms and potentially cause your eyes to feel gritty or sore
Photokeratitis and photoconjunctivitis – These conditions occur due to inflammation of the cornea and the conjunctiva, which are extremely sensitive tissues in and around the eye. These reactions can be likened to sunburn of these tissues and usually appear within three hours of extreme exposure to UV light. Luckily, these conditions are reversible, but the overall effects of the UV exposure are cumulative. Snow blindness is an extreme form of photokeratitis and can sometimes occur when skiers or climbers are exposed to extremely high levels of UV light due to conditions at high altitude.
Pterygium – This is a pinkish triangular growth of tissue that is visible around the edge of the eye and is thought to be a result of prolonged overexposure to UV light.
Cataracts – [previous blog link] Cataract is the leading global cause of blindness and occurs when the lens of the eye becomes clouded or milky due to unravelled proteins and pigment accumulation. They are relatively common in older people; however, they appear to be enhanced by overexposure to UVB rays, making them appear at a younger age. The World Health Organisation estimates that up to 20 percent of all cataracts may be caused by overexposure to UV radiation and so are preventable.
Cancer of the eye – Current research suggests that melanoma – the most common form of eye cancer – may be associated with life-long exposure to the sun
How to protect yourself
The best way to protect your eyes from that pesky UV light bouncing up off the snow, is (surprise, surprise) to stop the rays from entering your eyes. Most prescription glasses now come with built-in UV filters, but if you're hitting the slopes, then you will probably want to wear sunglasses. Polarised lenses can reduce glare from reflective surfaces by filtering out horizontal UV light waves, as well as blocking out harmful UV light. Our stunning polarizing Maui Jim sunglasses cut out all harmful UVA, UVB and UVC light and help reduce glare, while producing vivid, true-to-life colours. When skiing at higher altitudes, the clear bright sun can be blinding, so it is important that you come prepared – you do not want to experience snow blindness.
Sometimes it's important to get that little kick to remind you to look after yourself. Where eyes are concerned that holds even more true, you only get one pair! So, when you hit the slopes this winter, keep in mind that the snow may be beautiful, but it can also be dangerous if you don't take the proper precautions. If you don't already have the right eye protection for the slopes, we'd be delighted to fit in an appointment before you travel to make sure you're properly prepared for your skiing holiday.
For a state-of-the-art eye test, call 01732 875544
Kings Hill Opticians provide expert eye tests, eye care, glasses, lenses, spectacles and contact lenses
for patients in Kent and Sussex,
including Kings Hill, West Malling, Maidstone, Sevenoaks, Tonbridge, Tunbridge Wells and Paddock Wood.