Latest News
Get a complimentary Second pair for Crizal UV Lenses
Ask in store for more details
Offer valid until 31st October 2016. Terms and conditions apply.
Crizal UV Lenses, See more. Do more.
Lenses should be simple, protective, and enhancing. People lead different lives, and your vision is impacted differently by various activities - even by work, socialising and family time.
Essilor's drive to give you the clearest of vision whilst staying protected is what inspired our most advanced anti-reflective lens Crizal UV.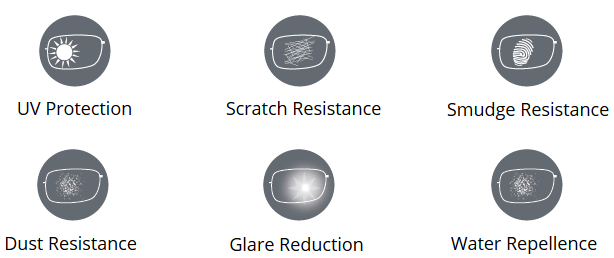 Essilor's scientific engineering provides a lens which resists smudges, dust, scratches, glare and repels water.
Drive Safer
Reducing oncoming night glare
Crizal UV contains anti-reflective coatings on the front and the rear of the lens. Both noticeably reduce night time glare from oncoming traffic and other sources of light pollution.
UV protection
Keep your eyes safe from harmful UV rays
We protect our skin from the sun, now you can protect your eyes while maintaining premium lens transparency. Crizal UV offers protection on both sides of the lens virtually eliminating all UV.
Work, play, chat
Protect your eyes from everyday screen glare
Eyestrain is a common symptom many of us experience from staring all day at our work screens, mobile phones and other personal devices. Crizal UV helps reduce glare.