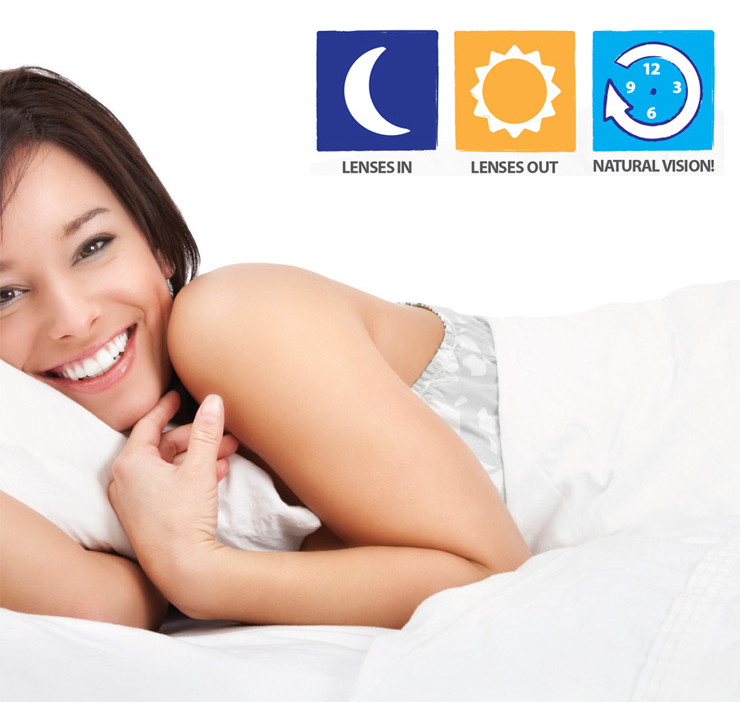 What is this I hear you ask? Well imagine this, we can offer you a contact lens that you sleep in overnight, remove in the morning, which allows you see all day long without further spectacles or contact lenses. Sounds too good to be true I know, but I assure you it is possible.
EyeDream provides clear, comfortable vision without the need to wear contact lenses during the day. No more restrictions on how long you wear your lenses, no more irritation in dry, smoky environments or at the end of a long day.
EyeDream is ideal for low to mid short-sighted people who:
Want clear natural vision all day - every day
Find soft contact lenses do not fulfil the comfort demands their lifestyle places on their eyes
Are involved in recreational and sports activities where periods without wearing contact lenses is ideal
Have considered refractive surgery because of the freedom it provides, but are worried about the risks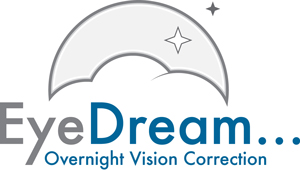 Introducing
EyeDream is a vision therapy that brings a modern approach to a technique known as orthokeratology. EyeDream lenses are manufactured from special highly oxygen permeable material. When worn during the night these lenses apply a controlled shape to the 'window' at the front of the eye (the cornea), eliminating your short sightedness. This effect stays strong enough for you to function the entire day without spectacles or contact lenses.
EyeDream utilises the tried and tested DreamLite lens design that has been available in Europe since 2002 and currently boasts thousands of happy patients. EyeDream is available to patients with the following degrees of short sightedness:
A spherical spectacle prescription of -0.75D up to -4.50D
Astigmatism of up to -2.50D
As well as being an expert in all types of contact lens fitting, your eye care practitioner will have attended an extensive programme of training prior to treating patients with EyeDream in order to be better familiarised with our technique and lens design. Your practitioner will be able to advise you as to your suitability for EyeDream.
So how is this possible?
Very simply, EyeDream is a specially designed contact lens that reverses the power of the cornea, at the front of the eye during overnight wear. Once the full effect has taken place, the eye is effectively 'normal' and can see clearly during the day.
With EyeDream you will benefit from:
Freedom from contact lenses and glasses during the day
Very easy adaptation, only overnight lens wear required
A comfortable, semi-permanent alternative for the correction of short sightedness
A safe and reversible vision correction therapy without surgery
Testimonial,
"After being a contact lens and glasses wearer for over 10 years I found my soft contact lenses dried out and sometimes became dislodged and my glasses became ever more inconvenient with my lifestyle of work, children, home, pets, gym. My optician suggested with the busy lifestyle that I have, EyeDream (Ortho K) would be the answer to my prayers. I simply wear my contact lenses when I go to bed, sleep in them all night and take them out in the morning.
I just couldn't believe my eyes, I had perfect vision all day long.
It was bewildering that I didn't have anything in my eyes and yet I could still see perfectly. This simple procedure meant that I could now, for the first time ever, see clearly whilst driving, reading, using my iPad, sports and activities with the kids. I also didn't have to worry about my soft lenses drying up towards the end of the day or having to use eye drops to make them more comfortable and no hassle from constantly having to adjust my glasses.
I just can't believe that such a simple procedure that has so many benefits is not used by more people!"
Mrs Williams, Maidstone
8th June 2016